11% of all tax revenues are provide by the trade industry, the third place among Russian taxpayers.



New ACORT member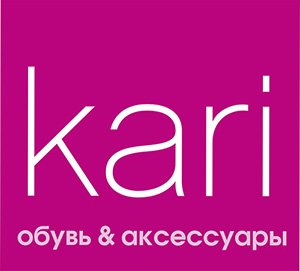 «Kari» company - the retailer of footwear, accessories and clothing became a new ACORT member. «Kari» company is the leader of the footwear market by the number of open stores - 900: 800 footwear stores and 100 stores for children "Kari kids"; 650 - opened in Russia from Kaliningrad to Yuzhno-Sakhalinsk. The stores of the retailer in the footwear segment, which accounts for 3.5% of the market, represented in Russia, Belarus, Kazakhstan, Ukraine.
According to the research of the Discovery Research Group, Kari is now one of the five largest footwear retailers of Russia, and to Retailer PH, is among the most effectively developing retail chains.